28 years of experience in the design, construction, and maintenance of naval and commercial vessels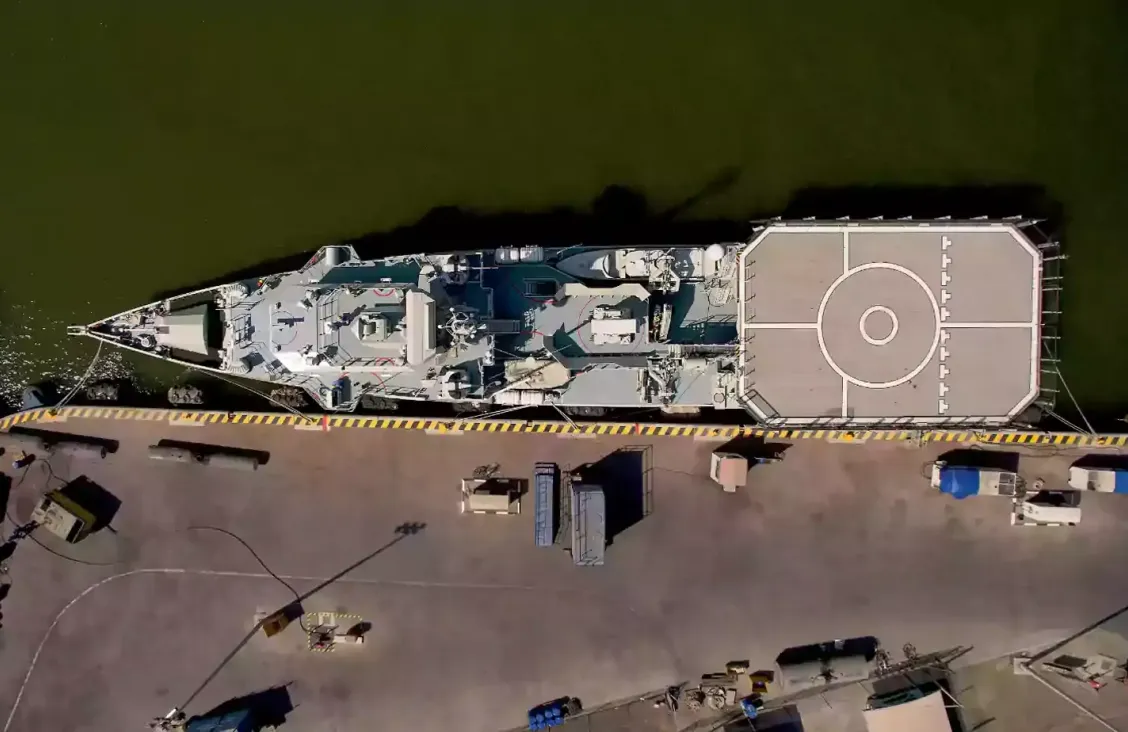 Established almost three decades ago as a strategic asset for the UAE, Abu Dhabi Ship Building (ADSB) is one of the region's leading shipbuilding companies serving navies and civilian customers across the globe. ADSB specialises in vessel design, engineering, construction, combat system integration, and integrated logistics support (ILS) services.
To mitigate the effects of fluctuations in market demand, ADSB has adjusted its business model and diversified its product portfolio in recent years. Through offering a broad range of inshore and offshore patrol vessels, ADSB is positioned to sustain growth and meet the requirement for tactical, sophisticated, and high performance vessels in the UAE and around the world.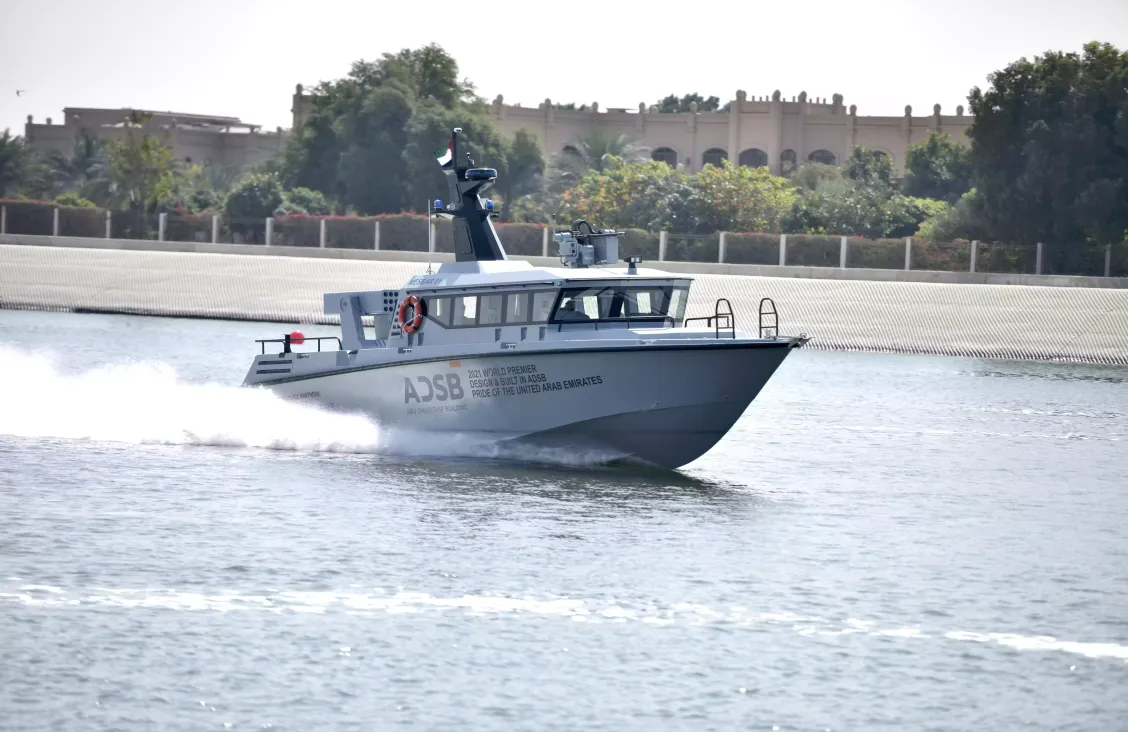 ADSB continues to implement the strategy of expanding its portfolio with in-house designs and through working with partners to generate designs up to 100 metres in length. ADSB is equipped to provide end-to-end solutions to clients – from design and engineering, to construction and through-life support
As part of EDGE, one of the world's leading advanced technology and defence groups, ADSB can maximise market outreach for potential export business, capitalise on synergies with other entities within the group, and develop a broader range of owned designs for the global market.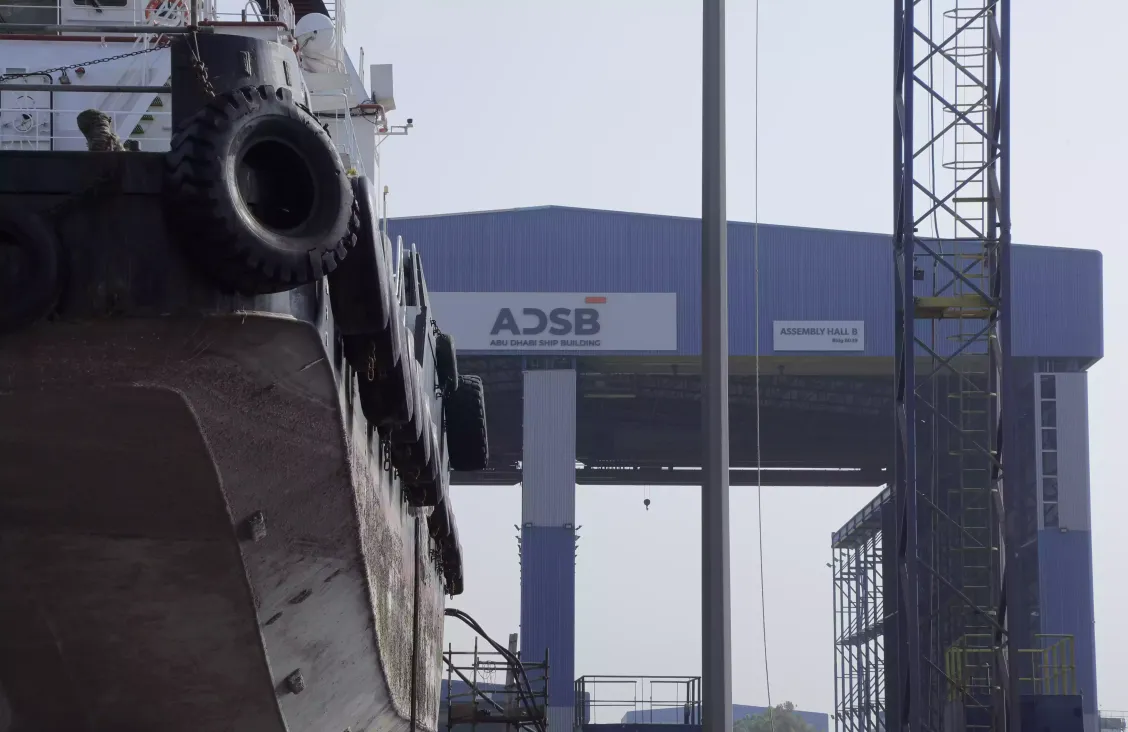 Quality
We offer highly efficient and reliable product and service delivery while maintaining industry-leading health safety, and environmental standards

Innovation
We are motivated to continually develop the latest advanced solutions to create greater impact for our customers

Partnership
We work together with our employees, customers, and partners towards coordinated growth and success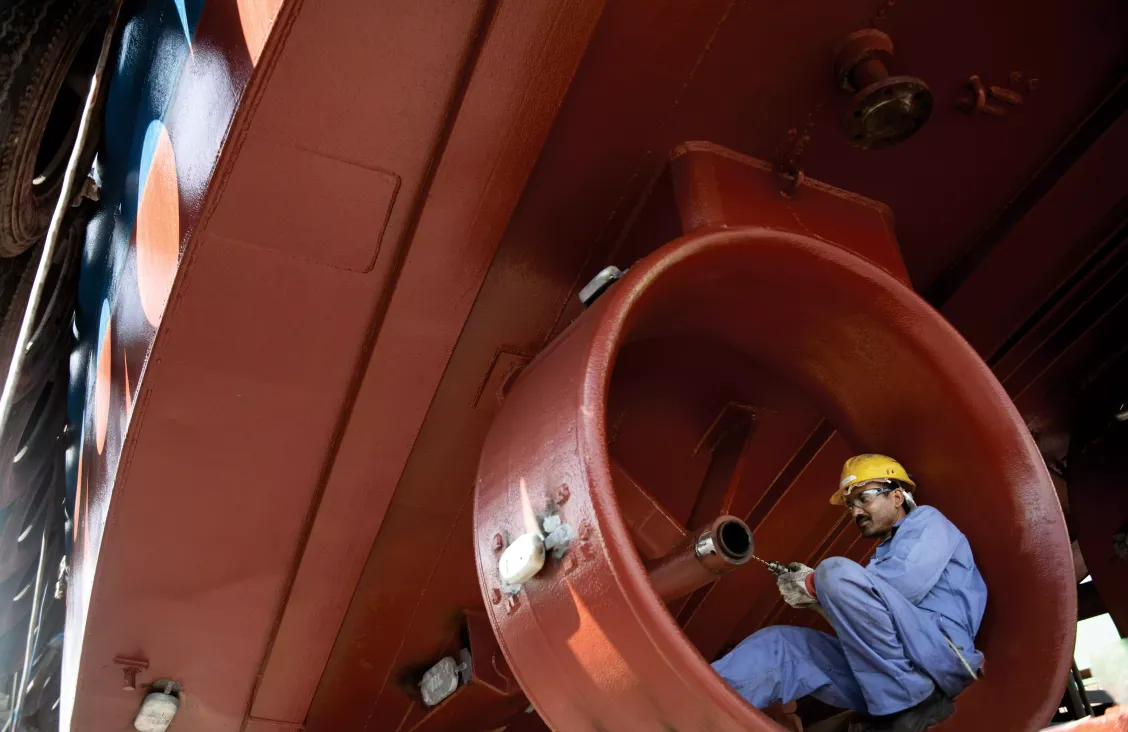 To be the region's leading naval and commercial shipyard, offering unmatched service, innovation and skill.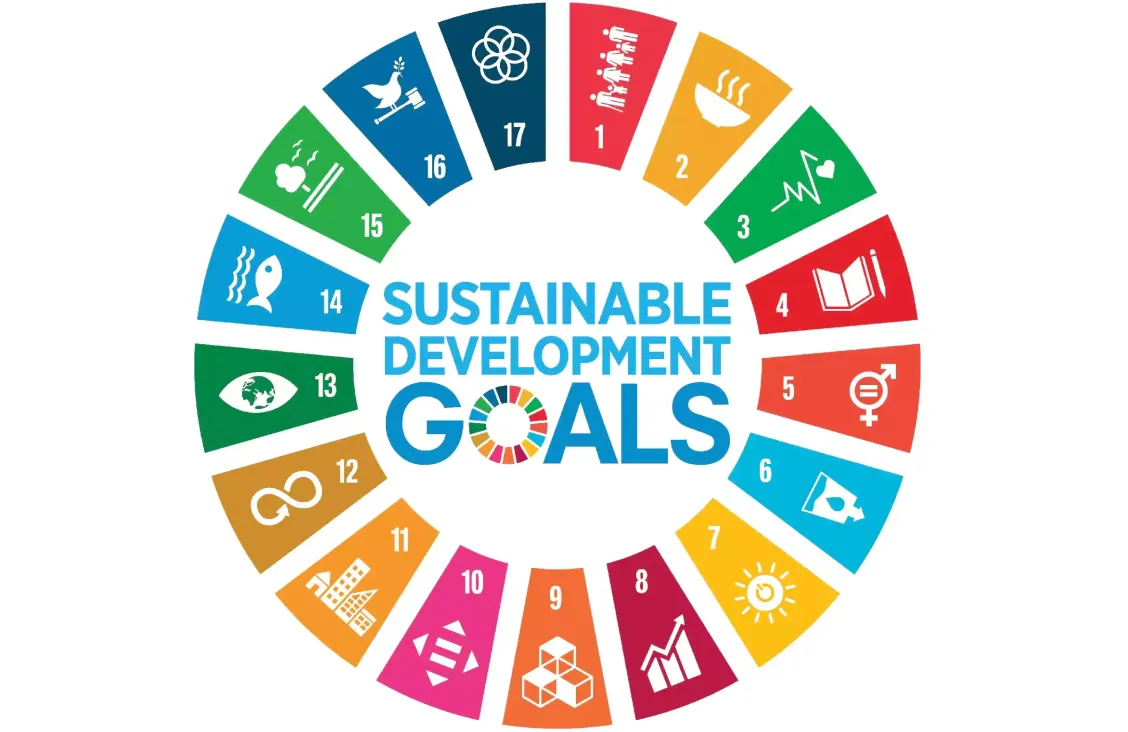 Through its Environmental, Social, and Governance (ESG) initiatives, ADSB contributes to the achievement of the Sustainable Development Goals (SDGs) of the UN's 2030 agenda.
ADSB is also committed to achieving the stewardship goals in line with the UAE Net Zero 2050 strategic initiative and has implemented various internal process optimisations to reduce its carbon footprint. ADSB will continue to advance its efforts in these areas to ensure a sustainable and secure future.
As sustainability becomes a greater priority in the shipbuilding industry and across all sectors, ADSB will continue to reduce its environmental impact, ultimately achieving zero waste operations and producing zero emission ships.
The company was founded in 1995 through cooperation between the Government of Abu Dhabi and Newport News Shipbuilding (NNS), the largest shipbuilder in the USA. And it has grown strength to strength since then. Although we started as a pre-offset venture, both the Government and NNS later agreed to develop the business as a stand-alone, public joint stock company.