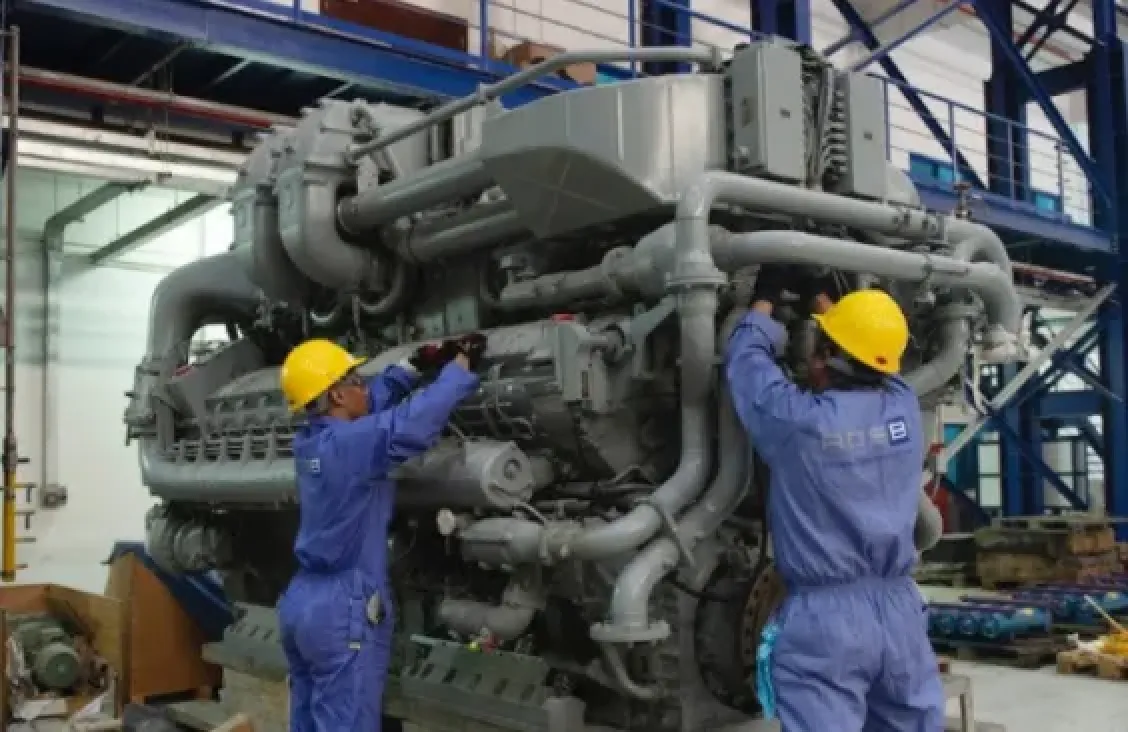 MRO SERVICES
Our MRO services enable our customers to focus on their mission or commercial activities by leaving all maintenance functions to us. Our In-Service support provides basic maintenance while vessels remain in service; Integrated Maintenance Support provides in service maintenance, complemented by guaranteed availability of long lead-time spare parts and equipment. This ensures vessel availability and shorter out-of service maintenance. Today, we operate long-term fleet maintenance agreements on behalf of our customers.
SUSTAINMENT
Today, we enable our leading defence​ customers to focus on their core naval​ operations by trusting their maintenance​ functions to us. Our In-Service support​ teams provide basic maintenance as​ vessels remain in service, while our​ Integrated Maintenance Support provides​ in-service maintenance, complemented by the guaranteed availability of long​ lead-time spare parts and equipment. This ensures enhanced vessel availability and shorter out-of-service maintenance.
WAREHOUSING FACILITIES
Our warehouses and storage areas are strategically located to ensure prompt implementation of projects. These units are controlled through a highly organised stock control system. Four large air-conditioned warehouses, six open spaces, and satellite stores facilitate storage and distribution at project sites. A shipyard warehouse allows storage of all critical project-specific items and stock items needed in day-to-day operations.
MISSION SYSTEMS INTEGRATION
Leveraging ADSB's twenty plus years of experience in the Naval sector, we are able to provide comprehensive combat systems integration capabilities in the Command, Control, Communication and weapons domains, led by a dedicated team of System Engineers that maximise combat systems lifecycle, develop custom specifications, oversee and commission the required work and provide after sales support. In addition, solid relations with world class OEMs allows ADSB to offer fit for purpose solutions. Our portfolio includes a full range of sensors and effectors to meet all client's expectations.
At ADSB, we are unique in our region for the depth of our relationships with global OEM suppliers and other leading local and international players in the supply chain. These enduring long-term relationships include leading players in sourcing and supply, installation, integration, commissioning, refit and servicing.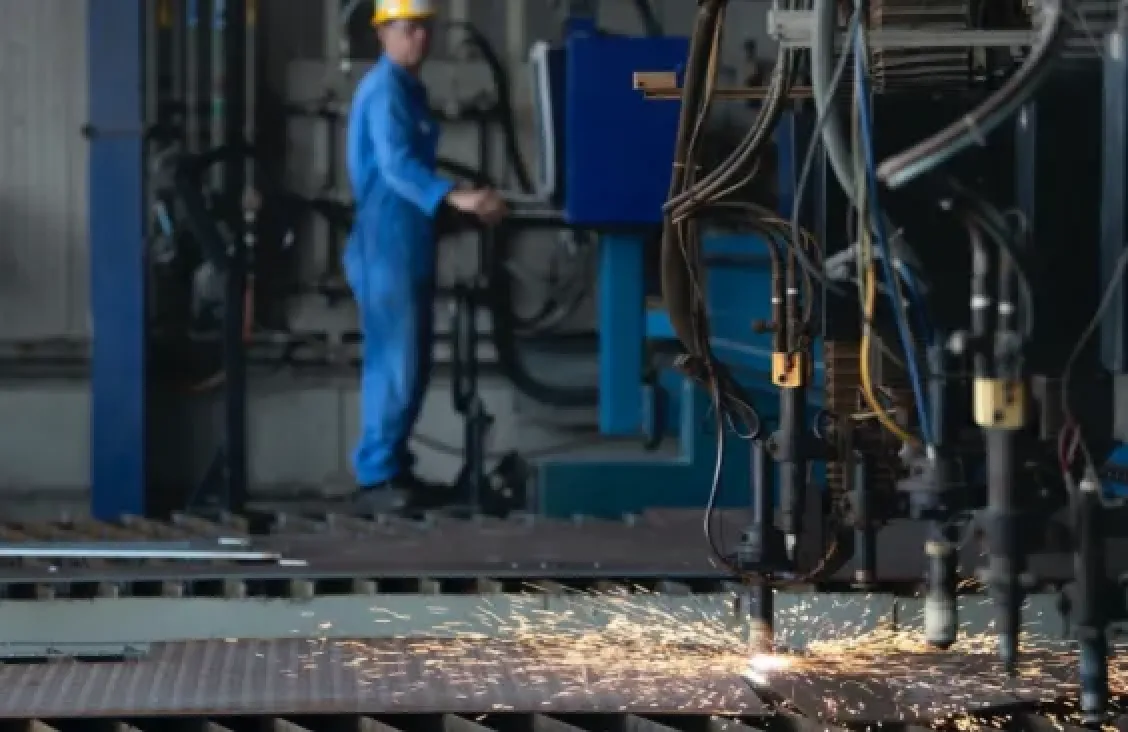 FABRICATION FACILITIES
At ADSB, our dedicated steel and​ aluminium fabrication shops are fitted with advanced machinery and technologies, and supported by a highly skilled team. Working in close partnership with our clients, we can undertake everything from major repairs to the construction of modular units with advanced outfitting and the latest 3D modelling.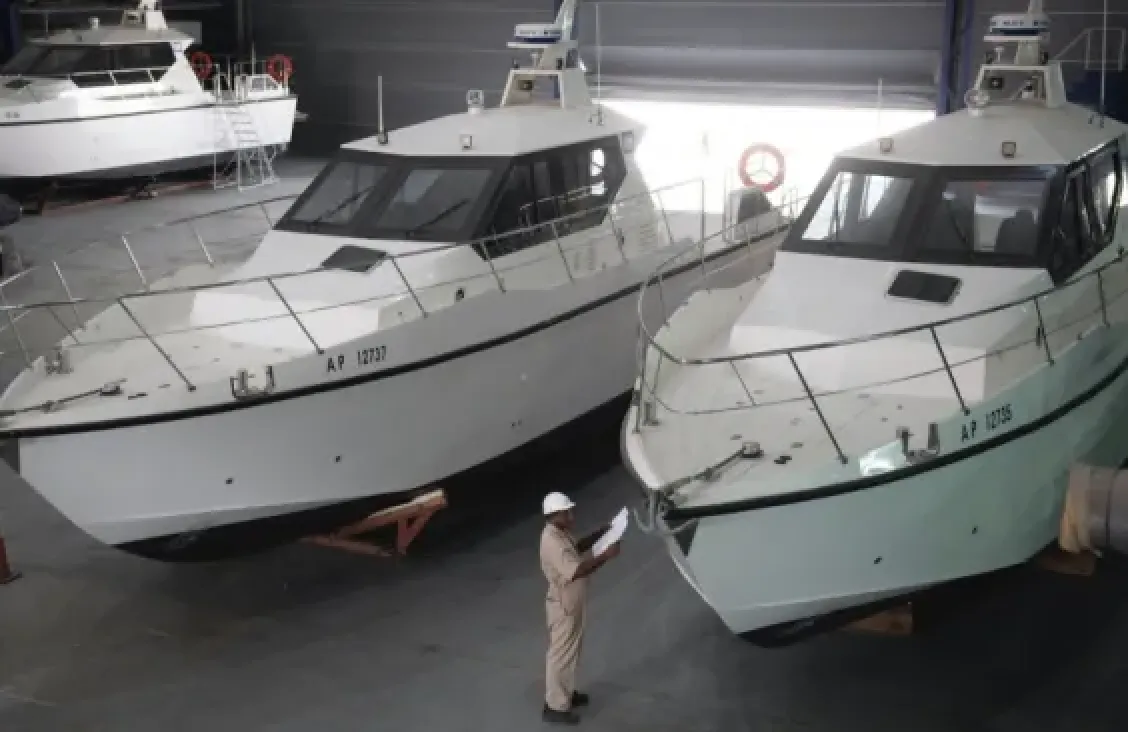 SMALL BOAT CONSTRUCTION (SBC)
Our Small Boat Construction division manufactures landing crafts, high-speed interceptors, and immediate support vessels for customers from the GCC and beyond. This division also operates a state-of-the-art composite boat-building facility. Spread across 9,000m2, it can construct and repair composite vessels up to 30 metres in length.
MECHANICAL SERVICES
Our mechanical shop is​ equipped with sophisticated machine tools, cranes and an environment controlled workspace. Our highly-skilled machinists, millwrights and mechanical fitters offer specialist repair, refurbishment and maintenance, ensuring rapid turnaround, quality and efficiency.​ We can repair and overhaul main and auxiliary engines, bow thrusters, propulsion systems, rudders, hydraulic machinery, valves, pumps, coolers and heaters and more.​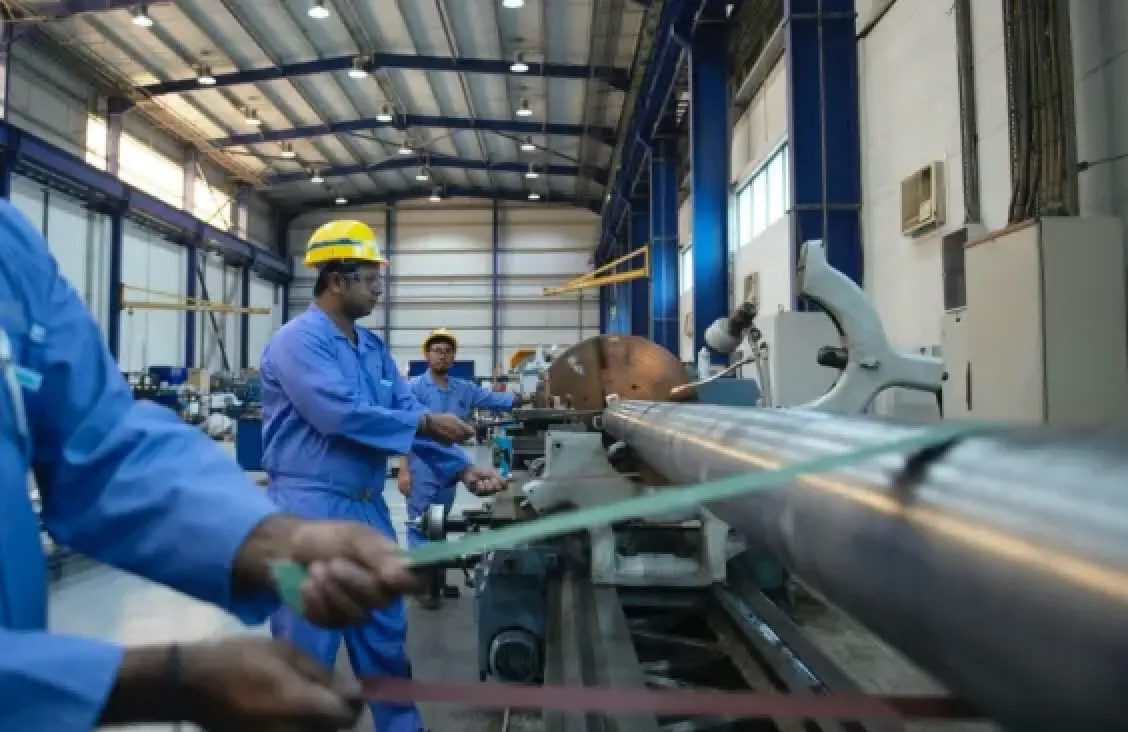 PIPING WORKSHOP
Our piping workshop offers services such as profile cutting, pipe bending and fitting, and welding procedures. It houses the latest automated equipment for indoor prefabrication before transferring to vessels for installation. Other equipment includes:
Overhead cranes
Pallet lifters
Blasting machines
Pedestal grinding machines
Drilling machines
Thread cutting equipment
Hydraulic pipe bending facilities
Speed cutter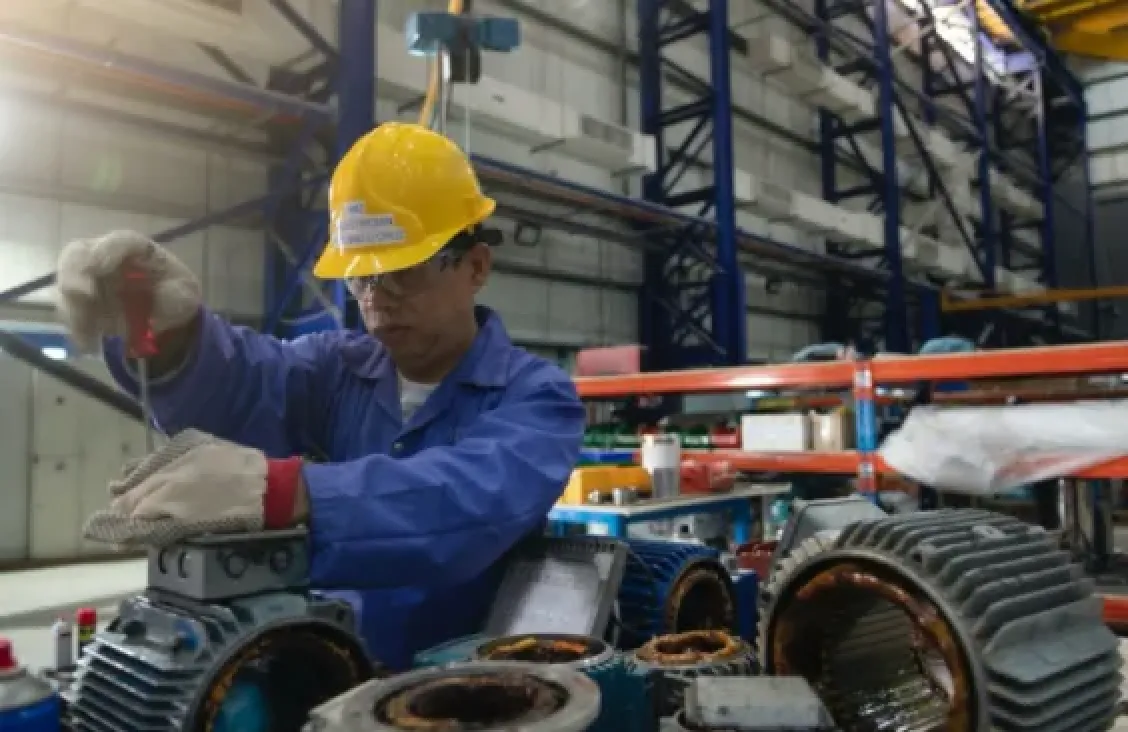 ELECTRICAL SERVICES
High-quality workmanship at ADSB's electrical workshop provides comprehensive services, including:
Troubleshooting and repair of motors and generators
Lighting systems
Power systems (AC & DC)
Switchboards
Control systems and panels
The calibration laboratory at the workshop can repair various types of metres including multi-metres, clamp metres, panel metres, isolation metres, and pyrometers.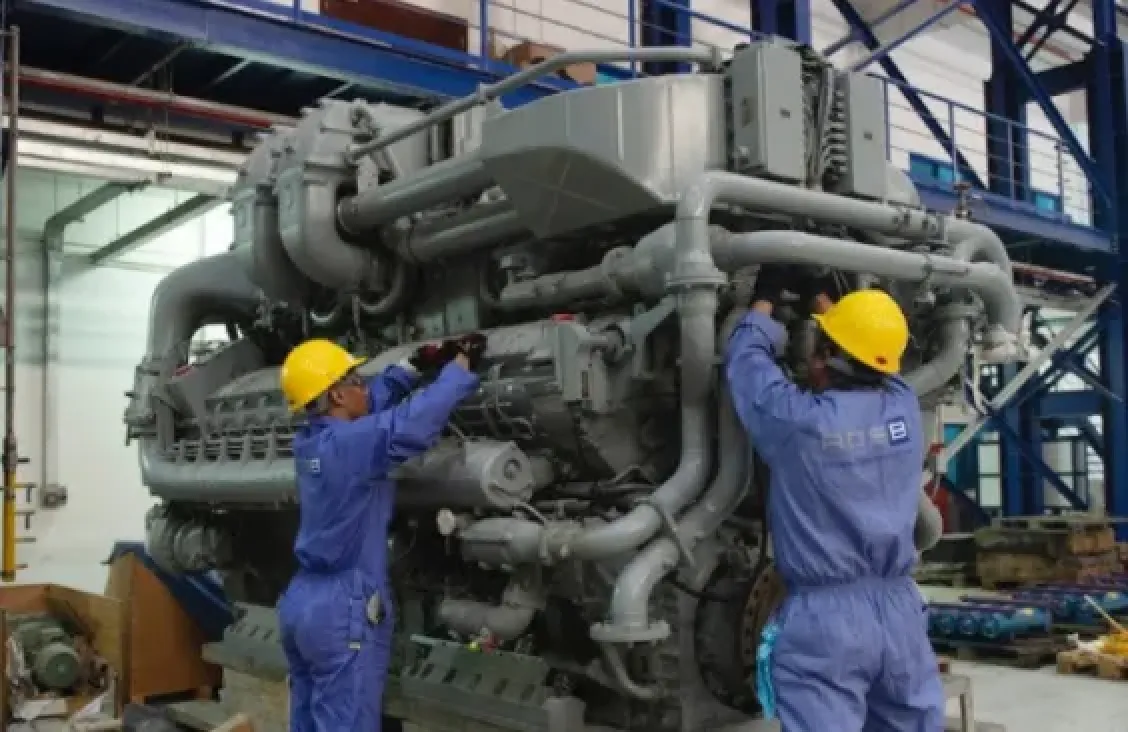 OUTFITTING
From minor refurbishments to major refits, our carpentry, sheet metal and insulation shops are fully equipped to manage high quality maritime outfitting.​
We also work in close collaboration with specialist suppliers to enable the​ refurbishment of accommodation units.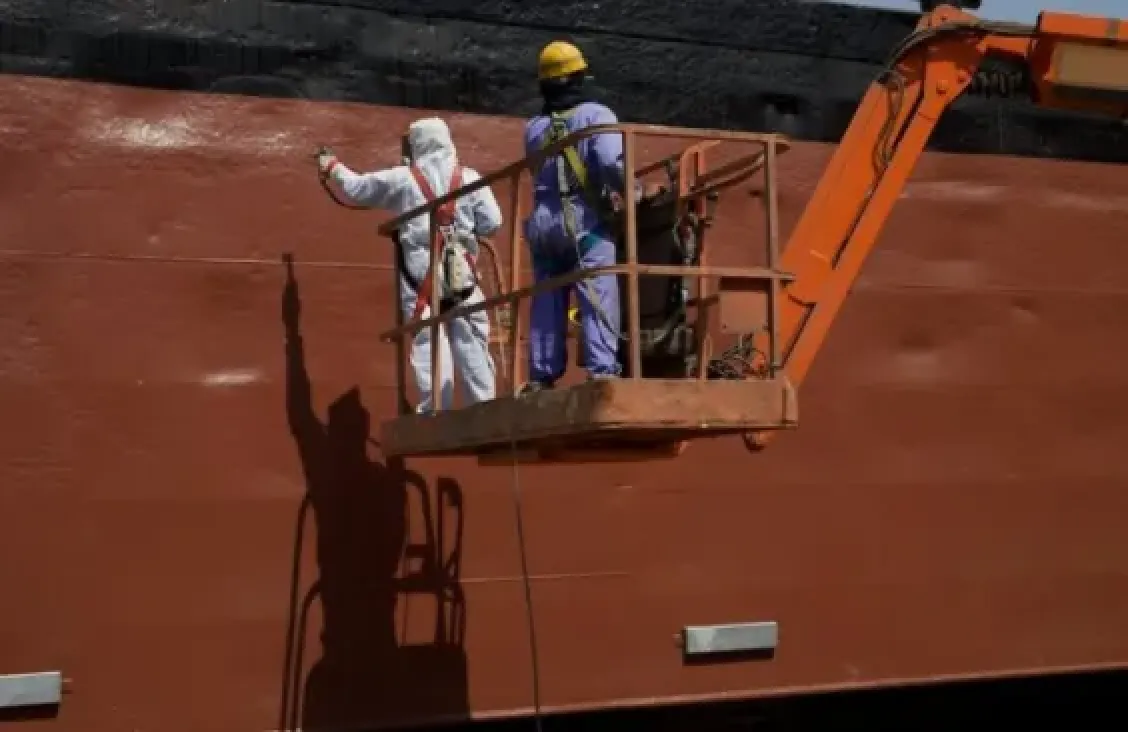 BLASTING, PAINTING AND​ HULL TREATMENT
We undertake a range of bespoke hull​ treatments, as well as extensive tank​ coating, and surface preparation and painting of underwater surfaces, main decks, engine rooms, funnels, masts, chain lockers, anchors and chains.​ Our Mina Zayed facility carries out hull​ treatments with environmentally-friendly hydro-blasting robots. Our Mussafah yard also offers hull treatments with grit blasting systems.​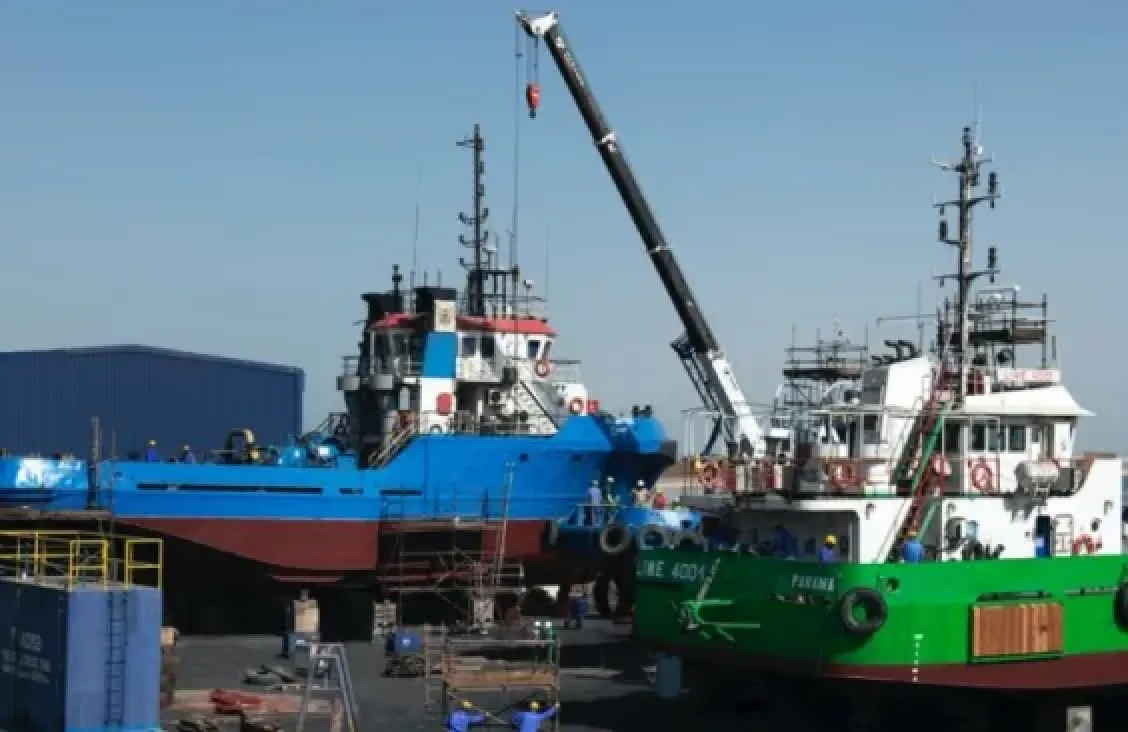 MAINTENANCE AND REPAIRS
Working with strategic maritime partners for two decades, we have developed world-class expertise in commercial ship repairs and services. From vessel conversions to dry-docking maintenance services, we have completed complex projects on diverse commercial ships, including offshore supply vessels, diving support vessels, and superyachts. With more than 900 employees and a 330,000m2 drydock, our main yard in Mussafah features state-of-the-art mechanical, welding, electric, composite, and fabrication workshops. The synchro lift at the yard can accommodate vessels up to 80m x 20m and 2,000 tonnes.
YARD SERVICES
We offer comprehensive yard services, backed by expert riggers, divers, and yard-cleaning personnel. Our services include docking and undocking of vessels, yard-cleaning, and disposal of garbage. We also maintain ready-to-use mobile equipment such as forklifts, shuttle lifts, and mobile cranes.
OFFSHORE RIG FABRICATION
With extensive in-house expertise and a network of industry alliances with API and ASME-certified partners, we deliver maintenance and refurbishment of rigs and platforms. We also undertake top-side fabrication for the offshore oil & gas sector and provide steel fabrications support to offshore EPCI and energy companies.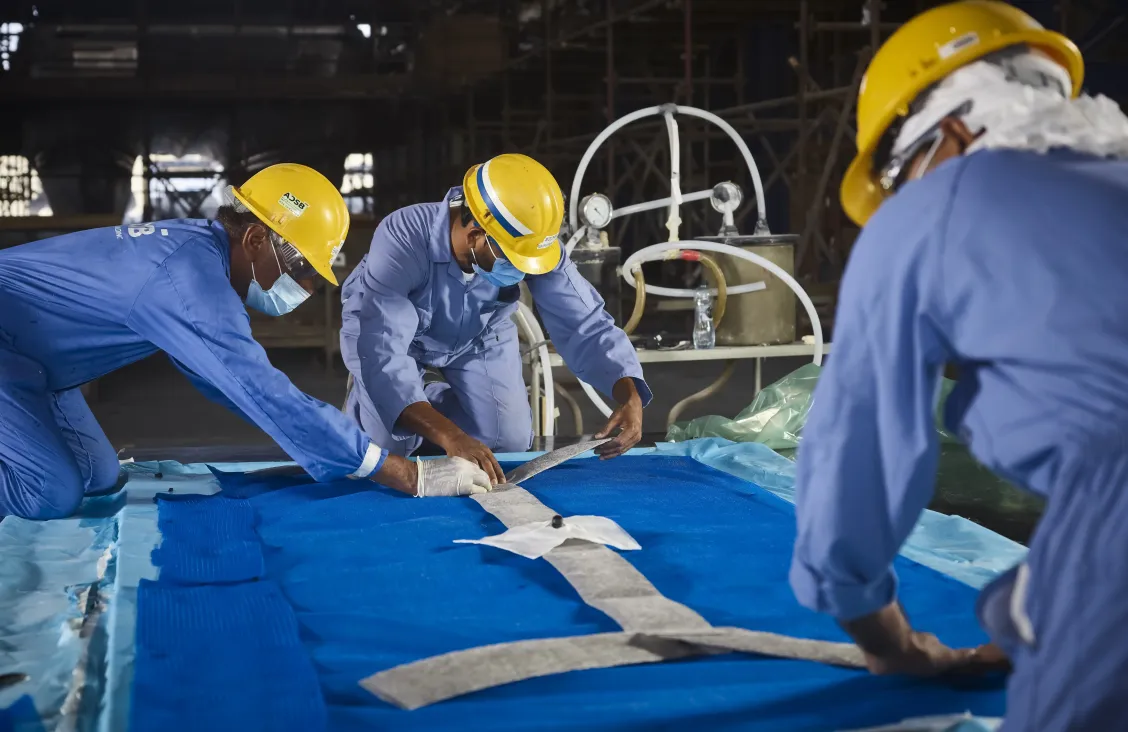 FACILITIES MANAGEMENT
ADSB provides a range of logistics, workshop and warehouse support services, where we manage customer equipment and spare parts systems and operate their workshops and warehouses.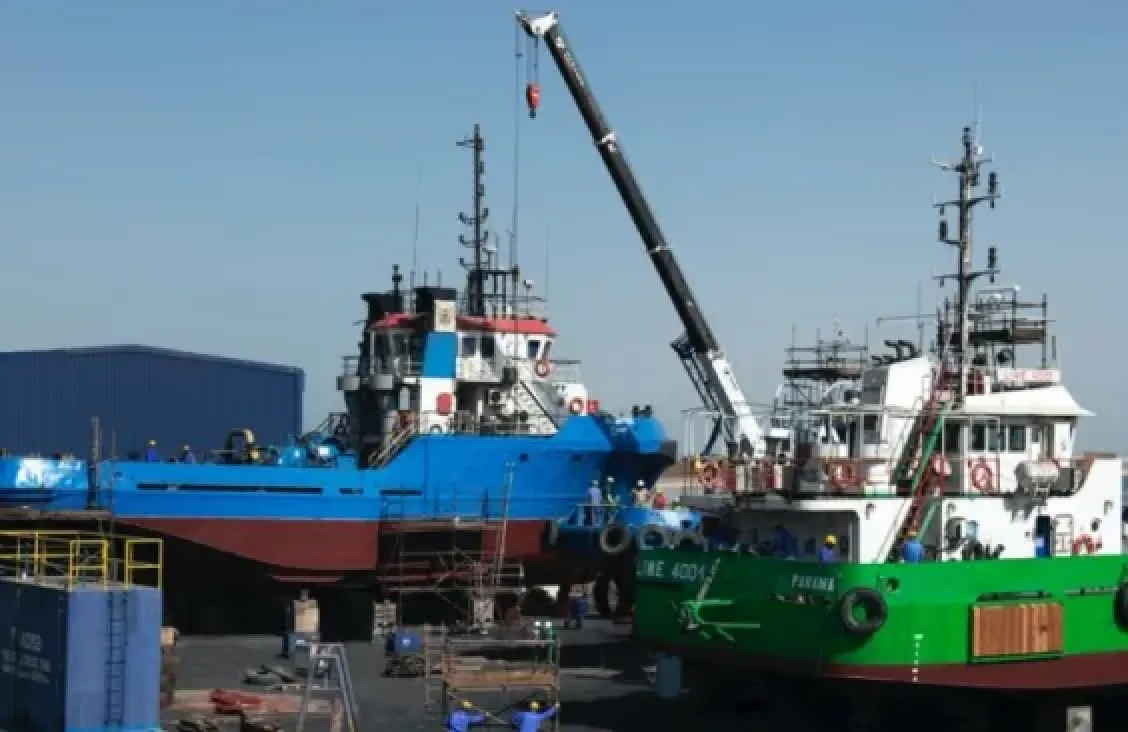 Leveraging our ship building and ship repair expertise, ADSB offers design, engineering, manufacturing and implementation of all types of ship conversion projects. Our teams carry out projects of all sizes and types for military and commercial customers at our Class LR- and Class BV-certified facilities and state-of-the-art drydock.
From modifications, refits and upgrades to meet new mission, compliance or technology requirements, to complete structural redesign and transformations, our customers benefit from exceptional quality and craftsmanship, timely delivery, and cost-effective pricing